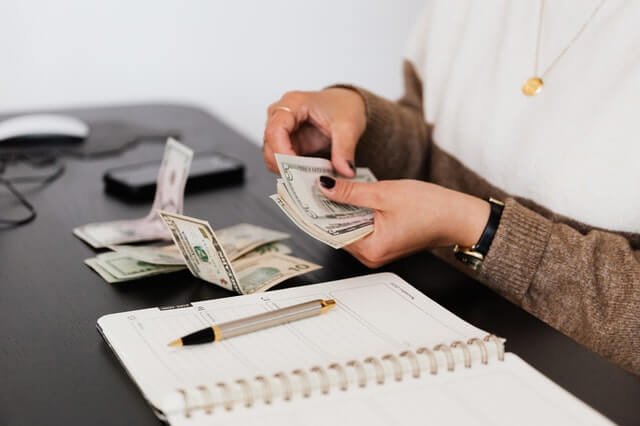 At Accountants Edmonton, we believe that no matter the scenario, we have a solution. We specialize in helping individuals, businesses, and all other types of facilities and organizations maintain accurate financial records and pay their taxes. Our team takes a holistic approach to accounting, tax filing, and bookkeeping to ensure our clients make the best financial decisions for their current and future needs.
Accountants Edmonton Services
At Accountants Edmonton, clients are able to get quick and easy access to a team of professional accountants who are up-to-date on the latest tax regulations and best practices. Regardless of the type of service needed, we're here to walk our clients through the entire process and make filing taxes as smooth and stress-free as possible. From offering simple bookkeeping services to guiding you through complex tax filing requirements, you can count on the Accountants Edmonton team to be reliable and knowledgeable.
Accountants Edmonton offers a variety of services to meet our client's financial needs. We understand that no two organizations or individuals will have the same needs and take the time to get to know our clients and understand the specific accounting and tax services they require. If you're looking for an experienced and knowledgeable team of accountants and tax preparators, Accountants Edmonton is here to help. Contact us today for a complimentary consultation and get started on creating a financial future that is optimized for success.
A well-respected accounting firm, Accountants Edmonton provides services to customers not just in Edmonton and Sherwood Park, but also throughout the rest of Alberta and all of Canada. Accountants Edmonton specialize in providing businesses with all-encompassing accounting and tax services in order to assist those organisations in maintaining regulatory compliance and expanding their operations.
As a top accounting firm, we maintain tight client relationships in order to ensure that our customers full comply with all applicable tax rules and regulations. We stay up to date on the most recent tax rules and regulations, and we provide our clients with the advice and help to bring themselves into conformity. If a company complies with the law and puts its attention on expanding its operations, it can steer clear of potential legal problems and penalties.
Our knowledgeable staff offers a wide range of services, such as the preparation of tax returns, bookkeeping, payroll, the development of financial statements, and plenty more. We take pride in meeting the specific requirements of each customer through the delivery of high-quality services that are individualized. Whether you run a small company or a large organisation, we have the expertise and experience to assist you in achieving success in your endeavours.
The professionals at Accountants Edmonton are aware that accounting and taxes may be difficult and scary subjects. Because of this, we work hard to ensure that the process we provide to our customers is uncomplicated and uncomplicated be. We make it a point to consider all of your requirements carefully before developing individualized approaches to meeting each of them.
Our commitment to excellence and the fulfilment of the needs of our customers is unrivalled. We strive to develop long-term relationships with our customers and to provide them with ongoing help and guidance in order to facilitate the accomplishment of their goals with the help of our company. Our customers put their faith in us to provide services that are reliable and accurate, which enables them to make intelligent choices and achieve their goals.
If you are looking for a reliable accounting business in Edmonton, Sherwood Park, Alberta, or anywhere else in Canada, Accountants Edmonton is the place to go. We serve clients all over the country. Get in touch with us today to find out more about the services we offer and how we can aid you in achieving your monetary goals.