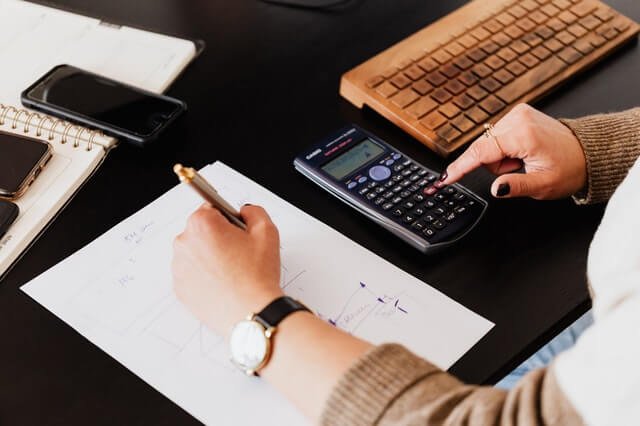 Accounting Services​ Edmonton
Comprehensive Accounting and Tax Services in Edmonton
At Accountants Edmonton, we offer a wide range of accounting and tax services designed to meet the diverse needs of businesses in Edmonton. Our team of experienced professionals is committed to delivering accurate, reliable, and timely financial solutions that help you make informed business decisions and achieve your financial goals. Whether you're a small start-up or an established enterprise, our services are tailored to your unique requirements.
Accounting and Tax Services Edmonton
Welcome to Accountants Edmonton, your trusted partner for comprehensive financial services in Edmonton. With our expertise in accounting and tax solutions, we are committed to helping businesses thrive in the ever-changing financial landscape. Our dedicated team of professionals combines industry knowledge, attention to detail, and personalized service to deliver results that exceed your expectations. Whether you are a small start-up or an established enterprise, we offer a wide range of services tailored to your unique needs. From bookkeeping and payroll to tax planning and financial analysis, we are here to support your financial success. Trust us to handle the complexities of your financial matters, so you can focus on what matters most – growing your business and achieving your goals.
Financial Statement Preparation: Our team of skilled accountants prepares accurate and comprehensive financial statements that provide a clear snapshot of your business's financial performance. With our expertise, you can confidently analyze your revenue, expenses, assets, and liabilities to make informed decisions.
Bookkeeping Services: Our meticulous bookkeeping services ensure that your financial records are organized and up to date. We handle all aspects of recording transactions, managing accounts payable and accounts receivable, and reconciling bank statements, giving you peace of mind knowing that your books are in order.
Payroll Processing: We take the hassle out of payroll processing, accurately calculating wages, ensuring timely payments to your employees, and handling all necessary payroll tax filings. Our comprehensive payroll services save you time and ensure compliance with payroll regulations.
Tax Planning and Compliance: Our tax specialists work closely with you to develop effective tax strategies tailored to your business. We identify opportunities for deductions, credits, and incentives, ensuring you optimize your tax position while complying with the ever-changing tax laws.
Tax Preparation and Filing: We handle all your tax preparation and filing needs, including corporate income tax, personal income tax, GST/HST, PST, and payroll taxes. Our experienced team ensures accurate and timely submissions, reducing the risk of errors or missed deadlines.
Tax Credits and Incentives: We stay up to date with available tax credits and incentives specific to your industry. By identifying eligible tax-saving opportunities, we help you maximize your tax savings and increase your overall financial efficiency.
Financial Analysis and Reporting: Our financial analysis and reporting services provide valuable insights into your business's financial performance. We analyze key financial indicators, identify trends, and provide detailed reports that assist you in making informed decisions and driving growth.
Budgeting and Forecasting: Our experts help you develop comprehensive budgets and financial forecasts to guide your business's financial planning. By aligning your goals with realistic financial projections, you can effectively allocate resources and track your progress.
Business Advisory Services: We offer strategic business advisory services to help you navigate complex financial challenges and make sound decisions. Our team provides expert guidance on areas such as cash flow management, cost control, and business expansion strategies.
Corporate Structuring and Tax Optimization: We assist businesses in optimizing their corporate structure to achieve tax efficiency. By analyzing your business's structure, we identify opportunities for restructuring that minimize tax liabilities and enhance your financial position.
CRA Audit Support: If you face an audit by the Canada Revenue Agency (CRA), we provide professional support throughout the process. Our team assists in gathering and organizing required documentation, responding to inquiries, and representing your business's interests during the audit.
Financial Software Setup and Training: We help you select and implement the right financial software for your business. Our experts provide comprehensive setup services and training, ensuring you maximize the benefits of your chosen software solution.
Cash Flow Management: Effective cash flow management is crucial for business success. We assist in optimizing your cash flow by implementing strategies to accelerate receivables, manage payables, and provide cash flow projections for better financial planning.
Business Start-up Services: If you're starting a new business, we offer valuable guidance and support during the critical early stages. We assist with business registration, structuring, financial planning, and other essential steps to ensure a strong foundation for your venture.
Business Succession Planning: Planning for the future of your business is essential. We provide assistance in developing comprehensive succession plans, ensuring a smooth transition of ownership and preserving the value of your business for generations to come.