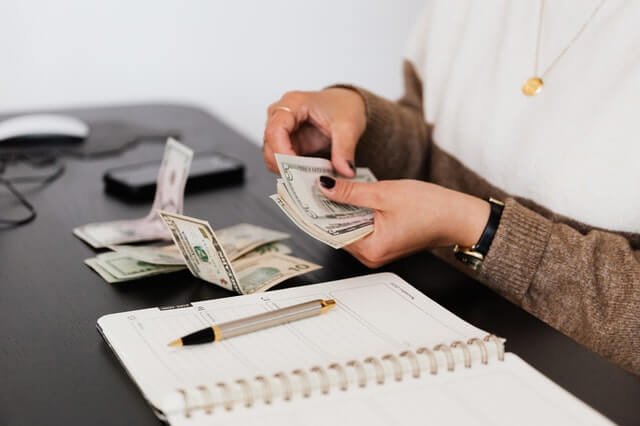 Technology and Software Services in Edmonton
Accounting and Tax Services for Technology and Software firm in Edmonton
Welcome to Accountants Edmonton, your trusted partner for comprehensive technology and software services in Edmonton. We specialize in providing a wide range of tailored solutions to support the growth and success of technology businesses. With our expertise in software accounting, financial management, tax planning, bookkeeping, payroll, GST/HST/PST filing, and more, we are committed to helping you thrive in the competitive technology landscape. Explore our extensive services below:
Transform Your Technology Business with Expert Accounting and Financial Services in Edmonton
1. Software Accounting and Financial Management Our dedicated team excels in software accounting and financial management for technology companies. We offer precise and reliable financial reporting, budgeting, and forecasting, ensuring that you have a clear understanding of your financial position. Let us help you streamline your financial processes, optimize revenue recognition, and make informed financial decisions.
2. Tax Planning and Compliance for Technology Companies Navigating the ever-changing tax landscape can be complex for technology businesses. Our tax experts are well-versed in the unique tax challenges faced by the industry. We provide strategic tax planning, ensuring compliance with tax regulations while maximizing deductions and credits. Trust us to handle your tax filings, including corporate income tax, GST/HST/PST, and other applicable taxes.
3. Bookkeeping and Payroll Services Accurate bookkeeping and payroll management are crucial for the smooth operation of any technology company. We offer comprehensive bookkeeping services, maintaining organized financial records and reconciling accounts. Our payroll experts handle employee payroll, ensuring timely and accurate payroll processing, remittances, and reporting.
4. GST/HST/PST Filing and Preparation Navigating the complexities of GST, HST, and PST can be challenging. Our team is experienced in preparing and filing GST/HST/PST returns, ensuring compliance with the tax regulations specific to your technology business. We take care of the details, so you can focus on what you do best–driving innovation and growth.
5. Financial Analysis and Reporting for Tech Ventures Understanding your financial performance is crucial for making informed business decisions. Our financial analysis and reporting services provide you with valuable insights into your technology venture. We analyze key financial metrics, perform industry benchmarking, and deliver comprehensive reports that help you assess performance, identify areas for improvement, and plan for future growth.
6. Funding and Grant Support for Technology Startups Securing funding and grants is often a vital step for technology startups. Our team assists in preparing financial projections, guiding you through grant applications, and identifying funding opportunities available to technology companies. We are committed to supporting your startup journey and increasing your chances of securing the necessary capital to fuel your growth.
7. Technology Consulting and Advisory Services Leverage our technology consulting and advisory services to stay ahead in the ever-evolving technology landscape. We offer strategic guidance on technology adoption, digital transformation, IT infrastructure planning, software selection, and implementation. Our experts help you align technology investments with your business objectives, enhance operational efficiency, and drive innovation.
At Accountants Edmonton, we have the expertise and experience to provide specialized accounting and financial services to a diverse range of technology and software industries in Edmonton. We understand that each sector has its own specific requirements and challenges, and we are dedicated to delivering tailored solutions that address your unique needs. Here are just a few examples of the technology and software industries we serve:
IT Consulting and Services: Whether you offer IT consulting, managed services, or software implementation, our team can assist you with financial management, tax planning, and technology consulting to help you optimize your operations and increase profitability.
Software as a Service (SaaS) Providers: SaaS companies require specialized accounting and financial strategies. We can help you with revenue recognition, subscription billing, customer churn analysis, and financial reporting, ensuring that your financials accurately reflect the performance of your SaaS business.
E-commerce Platforms: For businesses operating e-commerce platforms, we provide expertise in financial management, inventory tracking, sales tax compliance, and cash flow analysis. Our goal is to help you streamline your financial processes, maximize profitability, and grow your online business.
Mobile App Development: If you're in the mobile app development industry, we understand the unique revenue models and cost structures involved. Our team can assist with project cost accounting, royalty tracking, budgeting, and financial analysis to support the success of your mobile app business.
Artificial Intelligence (AI) and Machine Learning: AI and machine learning companies require specialized financial strategies. We offer services such as expense tracking, R&D tax credits, intellectual property valuation, and financial forecasting to help you navigate the financial complexities of this rapidly evolving field.
Cloud Computing Providers: As a cloud computing provider, you need to manage infrastructure costs, pricing models, and scalability. Our team can assist you with financial planning, cost analysis, pricing strategies, and financial reporting to ensure the financial health and sustainability of your cloud computing business.
Cybersecurity Firms: Cybersecurity is of paramount importance in today's digital landscape. We provide financial management, tax planning, and compliance services tailored to cybersecurity firms, helping you manage cash flow, optimize tax benefits, and navigate the unique financial challenges in this industry.
Data Analytics and Business Intelligence: For companies specializing in data analytics and business intelligence, we offer financial analysis, KPI tracking, profitability analysis, and customized reporting solutions. Our goal is to provide you with the financial insights you need to make data-driven business decisions.
Choose Accountants Edmonton for comprehensive technology and software services tailored to meet the unique needs of your business. Contact us today to schedule a consultation and discover how our expert team can support the success of your technology venture.