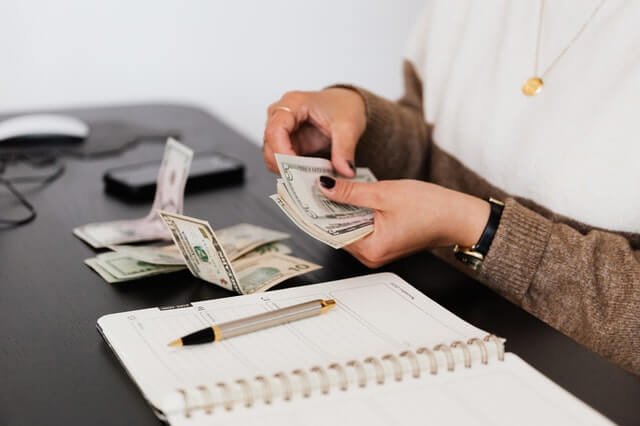 Industries​ We Serve
Industries We Serve | Accountants Edmonton | Edmonton, Alberta
At Accountants Edmonton, we understand that every industry has its unique accounting and financial challenges. Our team of experienced accountants is dedicated to providing tailored solutions that address the specific needs of various sectors. With our expertise and industry knowledge, we proudly serve a wide range of industries in Edmonton, Alberta, Canada. Whether you're a small business owner, a healthcare professional, or a nonprofit organization, we have the skills and insights to help you achieve financial success. Explore the industries we serve below:
Construction and Real Estate: In the dynamic world of construction and real estate, managing finances efficiently is crucial for success. Our team specializes in construction accounting, real estate investment analysis, and tax planning strategies for contractors, property developers, and property management companies. We can assist you in optimizing cash flow, navigating complex tax regulations, and maximizing profitability in this competitive industry.
Retail and E-commerce: Operating a retail or e-commerce business comes with its own set of financial challenges. From inventory management to sales tax compliance, our accountants have the expertise to support your retail venture. We can help you streamline your financial processes, implement effective cost control measures, and develop strategies to improve cash flow and profitability in the ever-changing retail landscape.
Professional Services: As a professional service provider, your focus is on delivering exceptional services to your clients. Our accounting services cater specifically to lawyers, accountants, consultants, and other professionals. We can assist you with billing and invoicing, business structuring, tax planning, and financial forecasting, allowing you to concentrate on what you do best while ensuring your financial success.
Healthcare and Medical: The healthcare industry requires specialized accounting expertise due to its unique billing, compliance, and regulatory requirements. Our accountants have extensive experience working with healthcare professionals, clinics, and hospitals. We can provide comprehensive accounting services tailored to your specific needs, including medical practice accounting, tax deductions, and financial management solutions, enabling you to focus on providing quality care to your patients.
Technology and Software: In the fast-paced world of technology and software, staying on top of financial matters is essential for sustainable growth. Our team is well-versed in the accounting needs of software development companies, tech startups, and IT consulting firms. We can assist you with financial reporting, research and development (R&D) tax credits, software licensing, and strategic financial planning to help you navigate the unique challenges of the industry.
Hospitality and Tourism: The hospitality and tourism industry requires precise financial management to succeed in a competitive market. Our accountants understand the intricacies of this sector and can help you optimize your finances. We offer services such as cost control, revenue optimization, cash flow management, and tax considerations specifically tailored to hotels, restaurants, and tourism businesses.
Manufacturing and Industrial: Manufacturing companies face complex financial challenges, from inventory costing to supply chain management. Our accountants have a deep understanding of the manufacturing and industrial sector and can provide expertise in areas such as cost allocation, inventory management, and tax incentives. We can help you optimize your operations and finances for increased profitability and growth.
Nonprofit and Charity: As a nonprofit organization or charity, managing finances effectively while complying with regulatory requirements is paramount. Our team has extensive experience working with nonprofits and can assist with nonprofit accounting, grant management, compliance, and budgeting. We are dedicated to supporting your mission and ensuring transparency and accountability in your financial operations.
Financial Services: The financial services industry operates in a highly regulated environment. Our accountants have in-depth knowledge of the financial services sector, including banks, credit unions, investment firms, and insurance companies. We can provide expertise in risk management, regulatory compliance, financial reporting, and internal controls to help you navigate the complexities of the industry successfully.
Energy and Natural Resources: The energy and natural resources sector presents unique accounting challenges due to its specific revenue recognition methods and tax considerations. Our accountants are well-versed in the accounting practices for oil and gas companies, renewable energy projects, mining operations, and more. We can assist you with royalty accounting, cost allocation, tax planning, and financial management strategies tailored to the energy and natural resources industry.
At Accountants Edmonton, we pride ourselves on delivering industry-specific accounting services that meet the unique needs of each sector. Our team of experts is dedicated to helping businesses and organizations across Edmonton, Alberta, Canada, achieve financial success. Contact us today to discuss how we can support your industry and provide the accounting solutions you need.